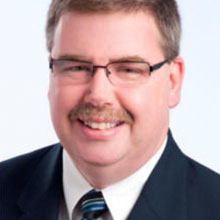 Bill Rehkopf
CBS News Radio Correspondent
Bill Rehkopf is a correspondent for CBS News Radio based in Washington, DC. He brings years of award-winning experience behind the anchor mic as well as time in other broadcast and digital platforms and public affairs work.
He joined CBS News in early 2017 from The Hill, the political website and newspaper, where he served as an associate editor. Before that, Bill worked for several CBS Radio stations, including WCBS-AM in New York and WNEW-FM in Washington, DC. He also worked for CBS Radio as an anchor and talk host at the world's first commercial radio station, KDKA-AM in Pittsburgh.
Earlier in his career, Bill worked as news director, anchor and street reporter at several stations, including WPOC-FM-Baltimore, WHP-Harrisburg, WARM-Scranton, WRAK/WKSB-Williamsport, and WPXZ-Punxsutawney. He also worked for WMXK-FM in Brookville, PA and WWCH-AM in Clarion, PA.
Rehkopf is an active volunteer emergency medical technician and firefighter. He is married with four children and two grandchildren.