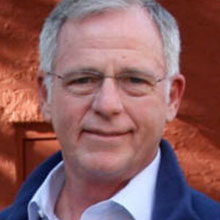 Gary Nunn
Gary Nunn joined CBS News in 2010, anchoring hourly news broadcasts, updates, special reports, Spectrum newsbriefs, reporting on breaking news and election coverage.
Born in Missouri, Nunn's been in front of a microphone since he was 15. Before that he was obsessed and consumed, reading news, listening to the radio, and playing records. As a high school kid he was determined to work in the business one day.
His career spanned 25 years with ABC News as a correspondent during which time he anchored hourly radio newscasts, breaking news and produced features. Gary was also Financial Correspondent for the ABC News-Business Week Radio Network providing business and consumer updates including a daily feature on sports business.
During his network news career, Nunn has reported on major news stories including the funeral of Dwight Eisenhower, Watergate, return of the Iran hostages, the Persian Gulf War, the Iraq-Afghanistan wars, Presidential inaugurations, elections and primaries, the 9/11 terrorist attacks and the Hudson River splash landing of US Airways flight 1549.
Nunn was a correspondent, anchor, reporter and producer for NBC News Radio for nine years, a contributor to the award-winning series "Second Sunday", and was the anchor/writer of the long-running NBC feature, "Nunnsense".
For eight years, Nunn was with WTOP radio and television in Washington, D.C. He also worked at radio stations in New York and the Midwest.
Nunn was named Best News Anchor at the International Radio Festivals of New York, won a Headliner Club award for an ABC News series on the 1970s energy crisis, and was a Foundation for American Communications Fellow.
He has a graduate degree from the Newhouse School of Public Communication, Syracuse University and a bachelor degree in journalism and English from the University of Central Missouri.
Nunn lives in New Jersey with his wife, Karen, a restaurant chef, and daughter, Krista, a pre-professional ballerina.