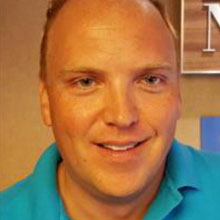 Matt Pieper
Matt Pieper is a CBS News Radio reporter and anchor based in New York. Since joining the team in 2015, he's covered blizzards, the 2016 presidential race, 9/11 anniversaries and the Bill Cosby sex assault trial. He also reports for CBSN, the streaming video news channel operated by CBS News.
Prior to CBS, Pieper was an Anchor/Reporter at News 12 in New York City – where he won a 2015 Emmy Award as solo anchor of a "Best Daytime Newscast." He had previously been nominated for his general assignment reporting. He also worked as an Anchor/Reporter at WTWO-TV in Terre Haute, Indiana after graduating with a degree in Broadcast Journalism from Hofstra University in New York. While there, he had internships at ABC News and right here at CBS while also working locally at RNN-TV and NYC-TV.
Pieper grew up along the Jersey shore and is a water sports and beach aficionado.