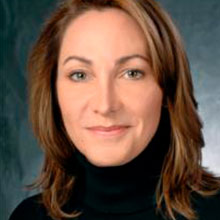 Cami McCormick
CBS News Radio Correspondent
Cami McCormick joined CBS News in September, 1998. She has won numerous awards for her reporting on some of the biggest stories since that time. She was at Ground Zero in New York on September 11, 2001, in New Orleans when Hurricane Katrina struck, and in Havana in August of 2015 when the U.S. flag was raised over the American Embassy for the first time in 54 years.
McCormick served nine tours in Iraq during the war, embedded with American troops as well as covering the trial of Saddam Hussein. She was embedded with U.S. forces throughout Afghanistan before being injured in an IED explosion in August, 2009 in Logar province. She suffered extensive injuries and spent a year in the hospital.
Since then she has traveled to over 20 countries, including Afghanistan, Iraq, the Korean DMZ and Ukraine.
McCormick spent much of 2014 in Ukraine, and was there when Crimea was annexed by Russia. She returned to eastern Ukraine when Malaysia Airlines Flight 17 was shot down in July of 2014.
She reported from the Middle East for many years. She was in Ramallah for the funeral for Palestinian leader Yasser Arafat and the West Bank during the Israeli incursions of 2001.
Early in McCormick's career, she covered the fall of the Berlin Wall and the break-up of the Soviet Union. In the early 1990's, she lived and worked as a reporter in Moscow and was one of the first English-language hosts on a commercial radio station in Russia. She traveled to Northern Ireland several times to report on that conflict and was there when the Good Friday Peace Accord was approved in 1998.
Prior to CBS, McCormick worked for CNN, CNN International, Headline News and CNNRadio. She reported on the death of Princess Diana from London and the deployment of U.S. troops to Bosnia.
She also developed, anchored and produced CNNRadio's first international newscast, The CNNRadio World News Report. Heard in more than 100 countries, it was the winner of the Edward R. Murrow award for "Best Network Newscast" in 1998.
McCormick has been the personal recipient of six Edward R. Murrow awards and a contributor to more than a half a dozen others. Other honors include three AWRT "Gracie Allen Awards" for September 11th, Iraq and Afghanistan war coverage, two Associated Press Awards, a 2008 National Headliner award for the series: Katrina: Two Years Later, A 2010 National Headliner Award for coverage of Afghanistan, a CableAce Award for reporting on Boris Yeltsin's re-election as Russian President and a Sigma Delta Chi Award for her coverage of Hurricane Katrina and its aftermath.
In 2016, McCormick was the recipient of the Leonard Zeidenberg First Amendment Award from the Radio Television Digital News Foundation.